Friday, June 12th at 10:00AM EDT
Thinking about getting a Network certification? Wondering how a certain technology works? Stumped on a topic and want to run it by an expert? We've compiled four of the most experienced instructors in the industry for a live Q&A session! Join our free event anytime between 10:00AM - 12:00PM EDT for your chance to ask your Network-related questions to the expert of your choice!
REGISTER FOR OUR UPCOMING WEBINAR
ABOUT THE INSTRUCTOR:
At the age of 20, Brian McGahan earned his first CCIE in Routing & Switching, and became known as the "youngest engineer in the world." He continued on to earn CCIE certifications in Security, Service Provider, and Data Center. Brian has developed and taught for INE since 2002, setting the bar for CCIE training and helping thousands of engineers obtain their own certifications--we're proud to have such an accomplished and driven instructor on the INE team. When he is not developing new products for INE, he consults with large ISPs and enterprise customers. You may contact Brian McGahan at bmcgahan@ine.com or find him helping others in INE's IEOC Community Forum.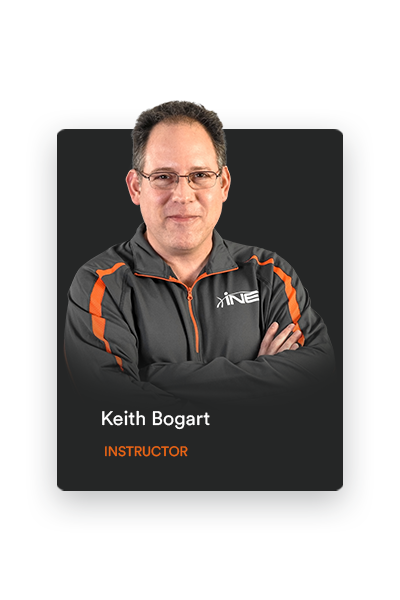 ABOUT THE INSTRUCTOR:
Keith started his networking career as customer service representative at Cisco Systems in 1996. His desire to learn more soon led him to a position as a Cisco Technical Assistance Center (TAC) engineer on the "Dial-Access" team, and within six months he had obtained his Dial-ISP CCIE. He later became a network consulting engineer and obtained his CCNA certification while teaching the technologies to Cisco employees during his lunch breaks. Keith was the first instructor on Cisco's TAC Training team, where he taught a wide range of internetworking topics and later developed and taught other courses such as routing protocols, LAN switching, MPLS, 802.1x, and CCNA. After almost 17 years with Cisco, Keith joined a small startup and focused on 802.11 Wi-Fi technologies, during which time he obtained his CWNA certification. He is now very happy to be working with INE as an instructor for Routing & Switching. Keith lives in Raleigh, North Carolina, with his wife, son, and daughter. When he is not teaching INE Bootcamps, Keith can be found at home with his family, reading, or working in the yard. You may contact Keith Bogart at kbogart@ine.com or find him helping others in INE's IEOC Community Forum.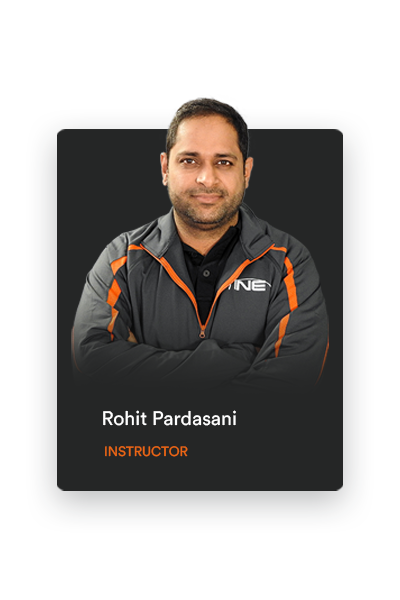 ABOUT THE INSTRUCTOR:
Rohit has been in the networking industry for more than 17 years, with a focus on Cisco networking for the past 15 years. Rohit not only brings his years of teaching experience to the classroom, but also years of real-world enterprise and service provider experience. Rohit has assisted hundreds of engineers in obtaining their CCIE certification, and has been conducting CCIE RS, CCIE SEC, CCIE SP and CCIE Collaboration for Cisco Systems worldwide. Rohit currently holds 5xCCIE's (Routing Switching, Service Provider, Security, Voice and Collaboration). When not teaching or developing new products, Rohit consults with large ISPs and enterprise customers in India and UK. Rohit is currently pursuing his CCIE Data Center certification. You may contact Rohit at rpardasani@ine.com.
ABOUT THE INSTRUCTOR:
Piotr Kaluzny has been in the IT field since 2002 when he was exposed to networking and programming during his studies. His career in production networks began in 2007, right after graduating with MSc in Computer Science. Piotr quickly progressed his career by working for multiple enterprise and non-enterprise companies in different Routing and Switching and Security roles, with his responsibilities ranging from operations and engineering to consulting and management. Since the very beginning Piotr has been heavily focused on the Security track to finally prove his skills in 2009 by passing the CCIE Security certification exam (#25665) in the first attempt (he also holds R&S and Security CCNP and CCNA certifications). You may contact Piotr at pkaluzny@ine.com.