About INE
Experts at Making You an Expert
Launched in 2003, INE is an Inc. 5000 honoree that is committed to excellence and dedicated to your success. We want you to succeed, and we are willing to do everything we can to help you make that happen. We've helped over 4,200 CCIEs and counting to achieve their certification, as well as helped thousands of others learn the skills they needed to achieve their career goals.
From our live, on-site Bootcamps with training locations around the world, to video training that is both downloadable and streaming, to workbooks packed with invaluable information that you won't find anywhere else, we have taken every step to ensure that you achieve the success you deserve--all while allowing you to learn at a pace that's comfortable for you. INE's dedicated instructors are some of the most experienced and esteemed certified networking trainers in the world, and will provide you with the best instruction the industry has to offer – making us your best bet for earning your networking certification or advancing your career.
Our INE Instructors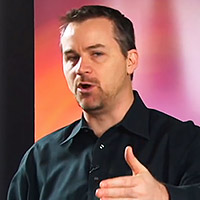 Brian Dennis, CCIEx5 #2210
With more than 24 years of industry experience, Brian Dennis is undeniably one of the world's most esteemed CCIE instructors. The wealth of Cisco networking knowledge that Brian brings to INE students is immeasurable and his commitment to providing the best quality CCIE training is unmatched. After achieving his Routing & Switching certification in 1996, Brian accumulated four more CCIE certifications in Voice, Security, Service Provider, and ISP Dial. He is now the only 10-year CCIE to hold five simultaneous CCIE certifications. Brian prides himself on leading INE students through any challenge, all the way to CCIE certification. You may contact Brian Dennis at bdennis@ine.com, follow him on Twitter, or find him helping others in INE's IEOC Community Forum.
"For those of you who know Brian Dennis you will know he is a 5xCCIE and a Cisco dynamo." Roger Perkin, INE Bootcamp student, My Journey to the CCIE Lab Exam Blog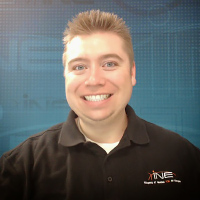 Brian McGahan, CCIEx4 #8593, CCDE #2013::13
At the age of 20, Brian McGahan earned his first CCIE in Routing & Switching, and became known as the "youngest engineer in the world." He continued on to earn CCIE certifications in Security, Service Provider, and Data Center. Brian has developed and taught for INE since 2002, setting the bar for CCIE training and helping thousands of engineers obtain their own certifications--we're proud to have such an accomplished and driven instructor on the INE team. When he is not developing new products for INE, he consults with large ISPs and enterprise customers. You may contact Brian McGahan at bmcgahan@ine.com, follow him on Twitter, or find him helping others in INE's IEOC Community Forum.
"Brian McGahan may be the best technical instructor I have ever encountered." Matthew Heffler, CCIE #36646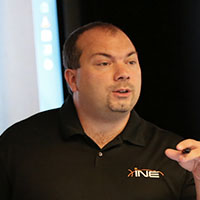 Dave Smith, CCIEx2 #19125
Dave has more than 20 years of experience in the networking field, and has spent most of those working with Cisco gear. After earning his CCNA in 1999 and his CCNP in 2000, he soon began teaching to help others earn their certifications. He earned his CCIE in Routing & Switching in 2007 and has been teaching CCIE bootcamps ever since. He also consults for several small and enterprise-level customers. Dave just passed his CCIE Data Center certification and is currently studying to add CCIE Service Provider and CCDE certifications to his list of credentials. When he's not studying, teaching, or consulting, Dave can be found spending time with his family and off-roading in his Jeep. You may contact Dave Smith at dsmith@ine.com or find him helping others in INE's IEOC Community Forum.
"Dave Smith did a great job of deep diving into a lot of technologies without making me want to shoot myself. It was a great class that set me on track to achieving my number!" Jason Rosner, INE Bootcamp student, CCIE #40750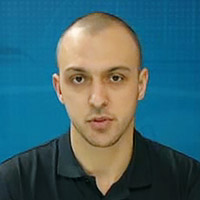 Cristian Matei, CCIEx2 #23684
As a solutions architect for Datanet Systems--the most valuable Cisco Gold Partner in Romania--Cristian has designed, implemented, and maintained several large enterprise networks covering Cisco's security, routing, switching, service provider, and wireless portfolio of products. Cristian's journey started in 2006 with Microsoft technology, focusing on the MCSE Security and MCSE Messaging tracks. He then joined Datanet Systems, where he quickly obtained his Security and Routing & Switching CCIEs, among other certifications and specializations, such as CCNP, CCNP Security, CCDP, CTA, IronPort CICSP, Comptia Security+, and ISACA CISM. Cristian has been a Cisco-Certified Systems Instructor (CCSI) since 2007, teaching official CCNA, CCNP, and CCNP Security curriculum. He has been working with INE since 2010, initially focusing on technical development of the Security and Routing & Switching workbooks, and then adding Security Bootcamp instruction. You may contact Cristian Matei at cmatei@ine.com or find him helping others in INE's IEOC Community Forum.
"Cristian is an amazing CCIE instructor for CCIE (R&S) with impressive teaching skills. I studied in a bootcamp conducted by him in Melbourne from March 23rd to April 3rd, 2015. I was thrilled to listen to him. In fact I didn't want to lose a single minute of his instructions at the bootcamp. Cristian's teaching methodology is incredibly impressive. He covered in-depth technical matters providing logical connections between things, powerful enough to explore and retain with me for years to come. The most important aspect of his teaching is how he stresses the value of learning fundamentals correctly. Moreover he stressed the value of a correct thinking process in preparing for the CCIE Lab. These are immeasurably valuable for me. Well done Cristian, please keep it up." Chad Basnayake, INE Bootcamp Student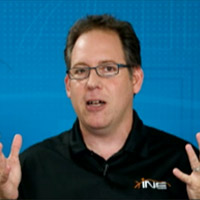 Keith Bogart, CCIE #4923
Keith started his networking career as customer service representative at Cisco Systems in 1996. His desire to learn more soon led him to a position as a Cisco Technical Assistance Center (TAC) engineer on the "Dial-Access" team, and within six months he had obtained his Dial-ISP CCIE. He later became a network consulting engineer and obtained his CCNA certification while teaching the technologies to Cisco employees during his lunch breaks. Keith was the first instructor on Cisco's TAC Training team, where he taught a wide range of internetworking topics and later developed and taught other courses such as routing protocols, LAN switching, MPLS, 802.1x, and CCNA. After almost 17 years with Cisco, Keith joined a small startup and focused on 802.11 Wi-Fi technologies, during which time he obtained his CWNA certification. He is now very happy to be working with INE as an instructor for Routing & Switching. Keith lives in Raleigh, North Carolina, with his wife, son, and daughter. When he is not teaching INE Bootcamps, Keith can be found at home with his family, reading, or working in the yard. You may contact Keith Bogart at kbogart@ine.com or find him helping others in INE's IEOC Community Forum.
"I recently attended the on site CCNP R&S Bootcamp in Raleigh NC. Keith Bogart was my instructor and he was excellent. He has a great classroom temperament and is extremely thorough. We stayed late on the last day and my only regret is that the boot camp was only 7 days. I was completely engaged and fully interested the entire time." Jason Rosner, INE Bootcamp student, CCIE #40750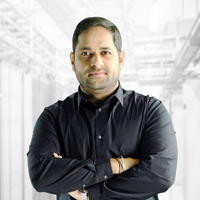 Rohit G Pardasani, CCIEx5 #21282, CCSI #34999
Rohit has been in the networking industry for more than 17 years, with a focus on Cisco networking for the past 15 years. Rohit not only brings his years of teaching experience to the classroom, but also years of real-world enterprise and service provider experience. Rohit has assisted hundreds of engineers in obtaining their CCIE certification, and has been conducting CCIE RS, CCIE SEC, CCIE SP and CCIE Collaboration for Cisco Systems worldwide. Rohit currently holds 5xCCIE's (Routing Switching, Service Provider, Security, Voice and Collaboration). When not teaching or developing new products, Rohit consults with large ISPs and enterprise customers in India and UK. Rohit is currently pursuing his CCIE Data Center certification. You may contact Rohit at rpardasani@ine.com.
INE Contributors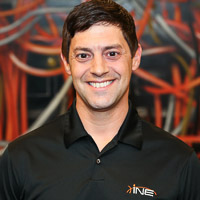 Mark Snow, CCIEx4 #14073
You might say that Mark Snow began his networking career at the age of five, when his father, a patented research scientist at AT&T Bell Laboratories, started sharing his knowledge with Mark. He has been working with data and voice technology ever since, beginning with Unix System V and basic analog telephony and progressing to large data networking projects and large phone systems in both enterprise and 911 PSAP environments around the world. You'll see Mark in all of INE's Voice video courses and live Bootcamps. Mark Snow is also an accomplished pilot, and when he isn't learning, labing, consulting, or teaching, he can be found jumping out of a perfectly good airplane, hanging off a rock somewhere, skiing out west, or just enjoying a quiet day at the beach with his wife and two wonderful kids. You may contact Mark Snow at msnow@ine.com, follow him on Twitter, or find him helping others in INE's IEOC Community Forum.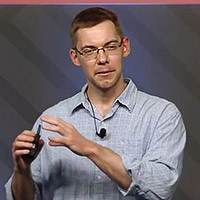 Petr Lapukhov, CCIEx4 #16379
Petr Lapukhov has more than 12 years of experience working with Cisco Systems products. Not only is he the only person in the world to have earned four CCIEs (Routing & Switching, Security, Service Provider, and Voice) in just two years, he also passed every exam the first time. He shares his knowledge and experience with INE's students through our various products and programs. Petr works with all of the technologies covered within his four CCIE tracks on a daily basis, staying current with any changes in the industry. He has also received his Cisco Certified Design Expert (CCDE) certification, joining a small group of distinguished individuals who have achieved this status. Petr is a contributor to INE's blog and our INE IEOC Community Forum. You may contact Petr Lapukhov at petr@ine.com.