Pricing & Plans
Obstacles like accessibility and affordability often deter individuals and businesses from pursuing training in the technology field.
As part of our commitment to break down barriers and lead the charge in the education industry, you can access our training library for free to get a lay of the land or choose from one of our affordable individual and business plans that won't break the bank.
Advanced Features

Certification Discount

Receive a coupon code for a discount off of eLearnSecurity certificates. 25% discount available to Professional Plans and a 50% discount for Premium and Enterprise plans.

In-Browser Labs

INE is the only training provider with in-browser lab environments across all major IT learning areas. Hands-on real world scenarios provide you and your team with the ability to practice concepts before deploying them in your own environments.

Networking Workbooks

Expand what you've learned with guided workbooks.

Live Online Bootcamps

Engage with our expert instructors and industry thought leaders during live, online Bootcamps covering the most popular IT topics.

Custom Playlists

Enterprise subscribers can create custom playlists for individuals and teams so that they can prepare for their next major infrastructure project with the exact topics they need to learn.

Single Sign On ($)

Connect your existing Single Sign On Provider to INE, reducing the burden of access management.

API Access ($)

Integrate our course catalog metadata directly into your LMS
Analytic Features

Usage Summary

Keep track of your progress as you move through your training.

Team Progress Tracking

Track your team's completion of course material so that you can ensure that they're completing the training necessary to tackle your next big initiative.

Roles Readiness (coming soon)

A combination of hands-on practice tools that will help you gauge how prepared you are for the career path you've chosen.
Get started for FREE
Sign up for a Starter Pass and get a sneak peek into our platform.
Start Today
100+ hours of video content
Hands-on labs and quizzes
Networking, Cyber Security, Data Science, and Cloud content
Our Clients
We've helped thousands of businesses around the world achieve their training goals, no matter how big or small.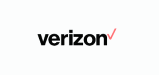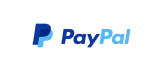 Courses
With new Networking, Cyber Security, Data Science, and Cloud courses released each month, our in-house instructors and content creators tirelessly work to ensure you and your teams have access to the most accurate training material in the industry.
/ LET'S GET IN TOUCH
Have a question? We're here to help!
Whether you'd like more information on our training materials or are interested in a free demo, please contact us at any time.
Monday - Friday8:00 AM - 5:00 PM Eastern Time
US Customer1-877-224-8987
Outside US+1-984-444-9917
Sales Emailinfo@ine.com
Support Emailsupport@ine.com