Implementing A Hybrid Cloud Solution
Tuesday, September 15th at 11:00AM EDT
Working in a cloud environment is becoming a daily part of many IT jobs. Add to that the fact that 81% of public cloud users have a multi-cloud strategy(source: Gartner group). This means that not only is it likely that you will need to be proficient in "the cloud" but also comfortable working across multiple cloud providers. Yikes. Fortunately, Tracy Wallace, INE's Azure expert, somehow convinced Jamie Kahgee (INE's IT director and AWS guru) to help him to put together a multi-cloud webinar. Join Tracy and Jamie as they discuss the process of wiring up multiple clouds and demonstrate a solution that seamlessly and securely integrates components on-premises, in AWS, and in Azure.
REGISTER FOR OUR UPCOMING WEBINAR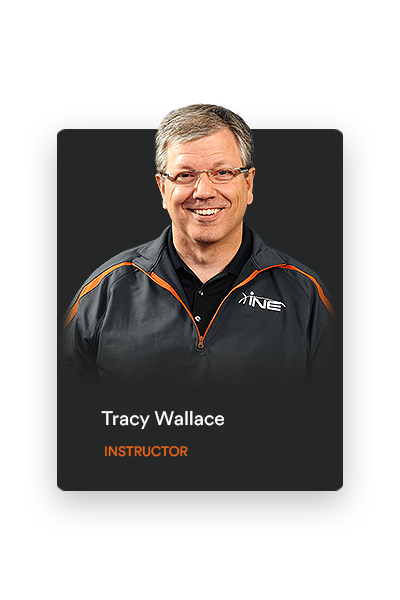 With more than 20 years of experience, Tracy brings a treasure trove of Microsoft knowledge to the INE team. Certified as an Azure Solutions Architect Expert and Azure Administrator Associate, as well as in MCSE Cloud Platform & Infrastructure, MCSD App Builder, MCT, and MCSA: SQL Server, Tracy's skills cover multiple facets of the Microsoft field. He holds a BA in Mechanical Engineering from the University of Maryland and stumbled upon his career in technology by accident, after working as an Economic Consultant. Realizing that his favorite thing to do within any job was to work with computers, Tracy decided to follow his passion and hasn't looked back since. Besides being a Microsoft expert, Tracy also enjoys hiking with his two children, playing disc golf, and traveling with his wife. You may contact Tracy Wallace at twallace@ine.com.
Jamie is an experienced Developer, Architect, Operations, and Network engineer. Driven by creating the most efficient and effective solutions, he takes pride in providing the best approach possible for unique problems. As an IT Director, his goals include successful implementation of solutions to problems and elevating peers to grow in their careers. Jamie has carried multiple certifications over the years including AWS Certified Developer, Certified DevOps, Certified Solutions Architect, as well as Percona DB training and Laravel / Magento training. You may contact Jamie at jkahgee@ine.com